(Sneak Peak) Friday 15: Sha'Carri Richardson Banned (+ SC: Warholm WR, Grace 1:57, McNeal & Eid Naser Banned, Bekele Out)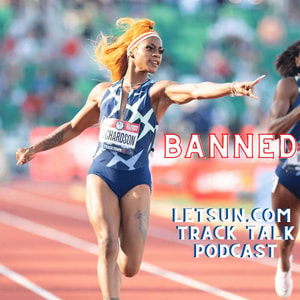 3 months ago
What a crazy 48 hours. Karsten Warholm broke Kevin Young's world record, Kate Grace ran 1:57, Kenenise Bekele was ruled out of the Olympics and then the bombshell dropped Sha'Carri Richardson- tested positive for marijuana.
We broke it all down on the Friday 15 our Supporters Club only podcast, but are giving everyone a sneak peak and letting them listen to the Sha'Carri Richardson part. Rojo's petition is here.
To get the whole podcast, exclusive content, savings on running shoes and a lot more join our Supporters Club today. Go to http://www.letsrun.com/subscribe
If you're already a Supporters Club member and need to access the private feed go here
(Sponsor) The AIRWAAV Performance Mouthpiece is a relatively new training tool that launched late in 2020 after nearly 16 years of research. The AIRWAAV performance mouthpiece fits along your bottom teeth and pushes your jaw just forward enough to create the "optimal airway opening," resulting in:
Increased endurance — by reducing respiratory rate by 20%, resulting in less lactic acid production
Increased strength — by improving muscular endurance
Faster recovery times — by reducing cortisol build-up by up to 50%
LetsRun listeners can save 10% with the code "LR10" Dig into the science and put AIRWAAV to the test. Click here to try it out.
Show your Letsrun.com pride here: https://shop.letsrun.com/ 100% of proceeds from the Pride shirt go to the NYRR Run for Kids program.
Send us your feedback online: https://pinecast.com/feedback/letsrun/26d2600b-3836-4bce-8585-d7d9472ee3dc