Hobbs Kessler Crushes It, Shelby Houlihan Time Trials, and all the Top Coaches Suck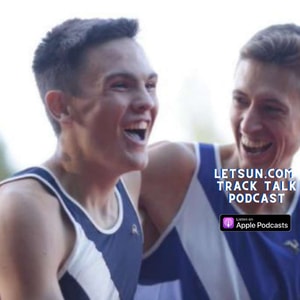 1 year ago
The Countdown to the Trials on LetsRun.com is Sponsored by On and the pre-Trials action really heated up this weekend but high schooler Hobbs Kessler stole the show with his amazing 3:34.36 1500m in Portland. Should he go pro? Will he go pro? Can he make the Olympic team?
You can have 7 packets of DrinkLMNT on your way in under a minute for just $5 shipping. This is electrolytes without the junk. Go to DrinkLMNT.com/letsrun to try it out. Wejo will refund your $5 if you don't like it.
Shelby Houlihan is timetrialing instead of racing, is Craig Engels back, and we've got Rojo's Rant with him going off on all the coaches Jerry Schumacher, Mike Smith, Mark Wetmore, Pete Julian and more.
We break it all down, discuss King Ches running for Kenya, Francine Niysonaba becoming a 5000m runner, and high school stars Erriyon Knighton running 20.11 to defeat Trayon Bromell and Jaylen Slade's 10.09 near loss to Noah Lyles.
The 1st part of the Docuseries on the Founding of the OAC is here. https://www.youtube.com/watch?v=X4HSaRou0ak
The LetsRun.com Summer Training Program is now part of the Supporters Club. Get a summer of training, bonus podcasts, exclusive savings and a lot more. Check it out at letsrun.com/coaching
Show notes: 3:29 Hobbs Kessler 3:34. Does he turn pro? Kessler vs Nuguse vs Hocker
20:56 Refreshment break from DrinkLMNT . Try yours today for $5 here https://drinklmnt.com/letsrun
22:51 is Craig Engels Back?
27:45 Rojo's Rant: All the coaches are frauds
38:22 Shelby Houlihan 3:57 Time Trial instead of a race
45:33 What event are you most excited about for NCAAs? /NCAA Regionals
51:58 King Ches to try and make Kenyan 5000m team
57:59 Will Coburn medal? Rojo/Jon's bet
60:43 Non breaking news alert
62:03 High School phenoms
66:13 Dalilah Muhammad / Sydney McLaughlin update
68:52 Francine Niyonsaba gets Olympic 5000m standard
72:43 Olympic Trials 10,000m to have 2 sections
79:57 An Olympic team has arrived in Japan
This podcast is powered by Pinecast.