Guest Stephanie Bruce (USA Half Marathon Champ), Eliud Kipchoge Breaking 2 Version 2, Caster Semenya Intersex Talk, Doha Diamond League, LRC Does the Ultra at Jim Walmsley 50 Mile World Best at Project Carbon X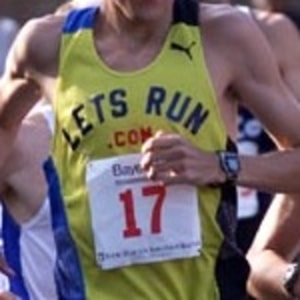 a year ago
Guest Stephanie Bruce (USA Half Marathon Champ), Eliud Kipchoge Breaking 2 Version 2, Caster Semenya Intersex Talk, Doha Diamond League, LRC Does the Ultra at Jim Walmsley 50 Mile World Best at Project Carbon X
Rojo's article on
Caster Semenya
went viral so we start with Caster Semenya interesex talk before turning to the action on the track in Doha and the great run of
Hillary Bor
(19:24),
Kellyn Taylor's
run in Prague and US women's marathon ranking (33:06),
Eliud Kipchoge
trying to go sub 2 again in the marathon (40:21), the
deleted thread of the week Jim Walmsley spanking Galen Rupp
(52:01), LRC's 1st ultra: Jim Walsmley's 50 mile record at
HOKA Project Carbon X
(65:17), and then for the final hour we talk with
Stephanie Bruce
(72:14) who won the USA Half Marathon Championships this past weekend and has gone from being a good college runner to a great pro. She talks about dreaming and believing, the death or her father, battling celiac disease, getting better after the birth of her two sons, and how winning a race you likely never heard of may have been the key to her two national titles. Podcast sponsored by
HOKA ONE ONE
whose Carbon X shoe was worn by Jim Walmsley this past weekend and will be available for purchase on May 15th. Also by
floydsofleadville.com
. Use code RUN2019 to save 15% on certified CBD products.
More show notes on Stephanie Bruce
86:40 Start of her running career, beating the boys in presidential fitness test, going from a 5:27 miler who likes to party to a 4:58 high schooler after the death of her dad to prostate cancer
93:40 Running with a Ferritin level of 4 in college
97:54 Trying to run post-collegiate (with Gags, Brad Hudson, Greg McMillan, baby sitting for the Powells)
103:02 Diagnosed with Celiac disease and believing she can be one of the best marathoners in the US
108:29 Baby #1 (Riley) and then surprise pregnancy with baby #2 (Hudson)
113:00 Keep believing and the Rock n Roll win that may have changed her career
125:00 Biggest accomplishment of her career + #1 piece of advice she'd give to another runner
128:27 Cool bonus story on a guardian angel who looked after her and why she wants to give back