Mike Wardian - Ultramarathon Star and Winner of The Quarantine Backyard Ultra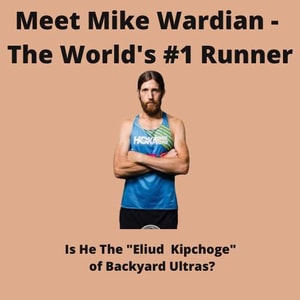 3 months ago
The best running podcast on the planet
In this podcast, we interview Mike Wardian who just won the Quarantine Backyard Ultra by running more than 262.5 miles over 63 hours.
The podcast is sponsored by TheFeed.com. They've got everything you need to perform at your best and try and stay healthy. They're sending our team their Immunity boosting packs as well as a fresh supply of Maurten and their new Airofit device. Go to TheFeed.com/Letsrun to see all their products and use code LETSRUN to save 15%.
Show notes
Mike talks about his win and the race for the first 31 minutes and how his wife refused to let him drop out.
31:08 Mike talks about which HOKA shoes he wore and why he didn't wear any with a carbon fiber plate. He then talks about what he did after race. Amazingly he went to work and not sleep.
35:14 Rojo tells Mike he thinks he'll end up being the "Eliud Kipchoge" of Backyard Ultras.
36:30 Mike talks about what he thinks the human maximum capability is for a Backyard Ultra.
38:40 Mike talks about what running events he's now preparing for (hint a mile race is one his big goals)
43:20 Mike talks about how good of a college lacrosse player he was and how he realized he might be good at running
50:00 Mike talks about how he actually got into running after college when he was inspired by his friend's mom running the Boston Marathon and that became his goal (he was annoyed to learn you had to qualify)
53:00 Mike talks about how his mother-in-law reads him messages from his 'haters' on the LetsRun.com messageboard
Need new shoes? Check out the best shoe reviews on the planet.
Send us your feedback online: https://pinecast.com/feedback/letsrun/0a550c52-a2a0-458e-857c-40eef6880970
Support LetsRun.com's Track Talk by donating to their Tip Jar: https://tips.pinecast.com/jar/letsrun
Send us your feedback online: https://pinecast.com/feedback/letsrun/58050be9-a741-49fe-8431-0d08ef2995a6