Bonus: HOKA NAZ Elite Coach Ben Rosario Talks Trials, Dreaming Big (sponsored by HOKA ONE ONE)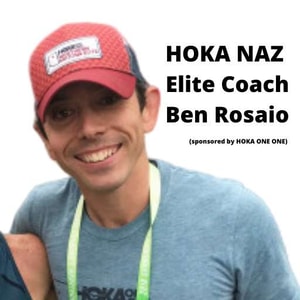 9 months ago
It's Marathon Month and time to get pumped
1 hour bonus talk with HOKA NAZ Elite coach Ben Rosario who joined us to kick of Marathon Month and HOKA ONE ONE's sponsored exploration of their 17 athletes running the Trials.
4 years ago, Rosario's runners Scott Fauble and Kellyn Taylor turned heads with their fourth place finish at the Track Trials. This time he's got an even stronger team with experienced marathoners Fauble, Taylor, Aliphine Tuliamuk, Stephanie Bruce, and Scott Smith . Their sights are set higher, "the people who try to win end up on the podium, the people who try to get third end up fourth, fifth, sixth, seventh, eighth, etc," Rosario said.
Excerpted highlights coming on LetsRun.com.
For all the HOKA Takes to the Trials coverage click here.
To listen to Ben's podcast from spring 2019, click here.
Support LetsRun.com's Track Talk by donating to their Tip Jar: https://tips.pinecast.com/jar/letsrun
Send us your feedback online: https://pinecast.com/feedback/letsrun/87ab4954-ac06-43ec-bbca-305d4bf1c969