Centro is Baack, Nuguse NCAA Record, Everyone Else Sucks?!? and Cheptegei World Record Attempt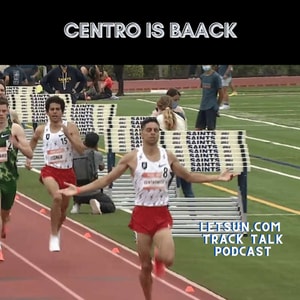 4 months ago
Matthew Centrowitz impresses at The Track Meet, the Bowerman Struggle, Yared Nuguse is your new NCAA record holder, Ostrava is here, the Diamond League is back, and can Joshua Cheptegei really break Daniel Komen's world record?
(Sponsor) The AIRWAAV Performance Mouthpiece is a relatively new training tool that launched late in 2020 after nearly 16 years of research. The AIRWAAV performance mouthpiece fits along your bottom teeth and pushes your jaw just forward enough to create the "optimal airway opening," resulting in:
Increased endurance — by reducing respiratory rate by 20%, resulting in less lactic acid production
Increased strength — by improving muscular endurance
Faster recovery times — by reducing cortisol build-up by up to 50%
LetsRun listeners can save 10% with the code "LR10" Dig into the science and put AIRWAAV to the test. Click here to try it out.
Do you love this content? Want more? Join our Supporters Club and get exclusive LetsRun content, a second podcast every week - The Friday Fifteen, and huge savings on running gear. The subscription pays for itself. letsrun.com/subscribe
We want your feedback. Email podcast@letsrun.com or call 1-844-LETSRUN and hit option 7 to leave a private voicemail.
Super Soft LetsRun.com / Running shirts are here: Shop.letsrun.com.