(Full audio) Berlin Madness: 2:11 Women's WR, Kipchoge Wins But Is He Slipping? Will The US Men Get 3 Into The Olympics? NCAA XC Gets Underway And Some Frosh Impress While Others Do Not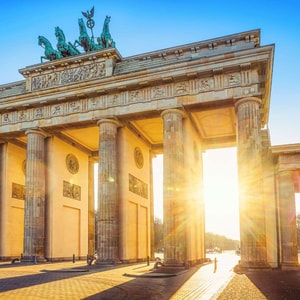 2 months ago
On this week's show we spend most of the first hour breaking down the 2023 Berlin marathon where Tigst Assefa ran an incredible 2:11:53. How shocked were we by the run? What it made it possible - pacing, shoes, talent, or doping? Eliud Kipchoge got the men's win in the 8th fastest time in history but is he starting to slip? The US men did not do well - will they even get three into the Olympics on world ranking? Should Paul Chelimo run the marathon Trails or does he have a better shot in the 5000? We break it down for you.
Eugene, Oregon will host the US Olympic Track and Field Trials and Rojo is irate. The NCAA xc season got underway and some super freshmen impressed while others totally bombed. Plus Brandon Miller and a ton of top sprinters have new coaches.
Here are some of the articles/threads discussed on the show:
Show notes: Intro and Berlin women's talk
00:00-16:30 Intro and Berlin women's talk
16:30Could it be the shoes?
24:30 Assefa's backstory - Is her missing 2 years suspicious or to be expected due to Covid?
33:00 Did you know Assefa is closer to the American men's marathon record than the women's?
39:00 Berlin men's talk. Kipchoge wins but is he slipping?
48:30 American Reid Buchanan mocked Kipchoge on twitter - fair or foul?
53:00 A look at how the American men did in Berlin. Will they get 3 into the Olympics based on world ranking?
66:30 Eugene will host the 2024 US Olympic Trails and Rojo isn't happy and he goes on a rant.
75:50 NCAA XC Talk. NAU men and women impress but watch out for the Oklahoma State freshmen.
86:15 Tons of sprinters have switched coaches
90:00 Brandon Miller has Joined the Brooks Beasts
Contact us: Email podcast@letsrun.com or call/text 1-844-LETSRUN podcast voicemail/text line.
Want a 2nd podcast every week? And savings on running shoes? Join our Supporters Club today and get all the LetsRun.com content, a second podcast every week (the Friday 15 - which is usually much more than 15 minutes), savings on running shoes, and a lot more. Cancel at anytime. https://www.letsrun.com/subscribe
Check out the LetsRun.com store. https://shop.letsrun.com/ We've got the softest running shirts in the business.
Thanks for listening. Please rate us on itunes and spread the word with a friend. There is a reason we're the #1 podcast dedicated to Olympic level running.