Big Talk with Ultra Marathon Star Jim Walmsley: Dreaming Big, Olympic Marathon Trials, Legends of the Sport, Missile Silos, 50 Mile Record and More (Sponsored by HOKA ONE ONE)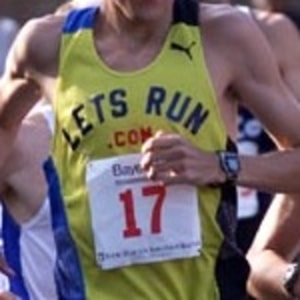 3 years ago
Big Talk with Ultra Marathon Star Jim Walmsley: Dreaming Big, Olympic Marathon Trials, Legends of the Sport, Missile Silos, 50 Mile Record and More (Sponsored by HOKA ONE ONE)
Jim Walmsley, fresh off his 50 mile world best at the HOKA Project Carbon X, joined us on Carbon X launch day and ended up getting his own 2 hour podcast. Jim talked everything about ultra running from training to the best records to the legends of the sport. What does he think of Killian Jornet racing Eliud Kipchoge? Will Jim really debut in the marathon at the Olympic Trials? How did he bounce back from rock bottom and being "fired" from the Air Force? Plus how high school legend Ken Cormier inspired him and what Jim thinks of the Carbon X shoes. Transcript of highlights of the podcast
at this link
.
LetsRun.com
's exploration of the Ultra Marathon is sponsored by HOKA ONE ONE. The Carbon X shoes are now available for purchase on
hokaoneone.com
.
Show notes:
20:20 Walmsley's training
37:04 College Career, High School Career, Nuclear Silos, Being Fired from Air Force and Hitting Rock Bottom
65:21 The Olympic Marathon Trials and a possible middle finger to the marathon community
95:54 Eliud Kipchoge vs Mountain Runners, Rim to Rim to Rim, ITRA Scores
113:45 Who Are the Great Ultra Marathoners of All-Time, "Hobby Joggers", and would you rather be the world's greatest marathoner?
122:25 Jim on the Carbon X Shoe and how he checks LetsRun when camping in the forest