OAC's Joe Klecker - Olympic Hopeful and Running Royal (Sponsored by On)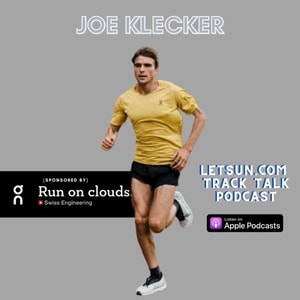 1 year ago
Joe Klecker of the OAC is a strong Olympic hopeful in the 5,000 (13:06 PB) and 10,000 (27:23 PB) and comes from running royalty. His mom Janis won the 1992 Olympic Marathon Trials and his dad Barney was the world record holder at 50 miles.
We spoke to Joe fresh off his 27:23 10,000m which put him under the Tokyo Olympic standard and lets him focus all-in on June 18th the first day of the Olympic Trials and the day of the 10,000m final.
For more Countdown to the Trials Coverage sponsored by On including a talk with Joe's coach Dathan Ritzenhein click here.
Show notes:
2:17 Joe's 27:23 10,000m
7:18 Growing up in a (America's #1) running family
13:52 No one remembers the NCAA runner-up at Colorado
18:05 Turning pro
27:53 Can CU get back on top?
31:23 The Trials 5k vs 10k
35:51 His Famous Running Parents / Jim Walmsley & Supershoes
41:40 Is the marathon in Joe's future?
Drink LMNT Free Trial is Back. It Takes 2 Minutes and you pay only $5 shipping. LMNT provides essential electrolytes without sugar, artificial ingredients, coloring, or any other junk. Claim your free 7 packet sample pack - by going to DrinkLMNT.com/LetsRun . Wejo loves LMNT. He will personally refund your $5 if you don't like it.