Running's D-Day Approaches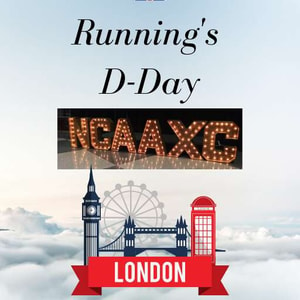 5 months ago
Will there be a 2020 London Marathon or NCAA Cross Country season?
(Fixing an audio issue in the previously uploaded podcast from the 20-40 minute mark. Our apologies).
And good news, London has announced it will have an elite race with Bekele vs Kipchoge this year.
D-Day for the London Marathon and NCAA Cross Country is almost here as decisions on their 2020 fate are expected. The Bowerman Track Club keeps impressing, Donavan Brazier and Bryce Hoppel will square off in Monaco, will Shelby Houlihan target the American mile record in the final Bowerman meet?
The On Athletics Club is here with Dathan Ritzenhein as coach and Joe Klecker the big signee.
Want to be Founding Member of the LRC VIP Club? Listen to our special offer at 10:43 and subscribe here.
Show notes:
1:06 London Marathon, NCAA XC D Day
10:43 LetsRun.com VIP Special Offer
13:09 Donavan Brazier 1:43 opener, getting ready for Monaco vs Bryce Hoppel
20:16 Bowerman Track Club 4×1500 World Record, Shelby Houlihan to target US Mile Record?
25:42 Grant Fisher 1500m runner? Josh Kerr > Craig Engels
37:25 Discus Talk: Valarie Allman American Record
42:02 On Athletics Club Launched with Dathan Ritzenhein Coaching Joe Klecker
52:25 Moroccan Drug Bust
57:50 Deleted thread of week: Brazier vs Lomong in a fight? + Covid talk
Support LetsRun.com's Track Talk by donating to their Tip Jar: https://tips.pinecast.com/jar/letsrun
Find out more at http://podcast.letsrun.com
Send us your feedback online: https://pinecast.com/feedback/letsrun/f4eb090e-5cb9-40df-9164-36d45e794afb